The SCC101G/N is an intelligent natural gas SelfCookingCenter (combination oven) with 10 x 1/1GN capacity with 7 operating modes for automatically cooking meat, poultry, fish, side dishes/vegetables, egg dishes/desserts, bakery products and for automatic finishing.  With an intelligent system for optimising mixed loads in production and in à la carte service, this unit will deliver 80 – 150 meals per day.
With intelligent level control (ILC) you can add a mix of dishes and each rack will be monitored efficiently on the type and quantity of the load. Another excellent feature to the SelfCookingCenter is the automatic cleaning function which provides 7 cleaning stages to select and perform unsupervised, even overnight.
This Rational unit senses the ideal cooking cabinet conditions, recognizes the size and quantity of food, thinks ahead and knows how a dish is best cooked. It also learns which habits a chef prefers and even communicates with them.
Of course you can also operate the SelfCookingCenter manually. Whether convection, steam or combination, in manual mode you regulate all cooking parameters precisely.
Your SelfCookingCenter will operate without a water softener and since it is a high-performance, fresh-steam generator with automatic descaling, no additional descaling is required.
Save energy, water, time, and raw materials, and have less waste. Feel the benefit of more kitchen space, as one small Rational appliance can achieve what 40 to 50% of all standard cooking appliances can.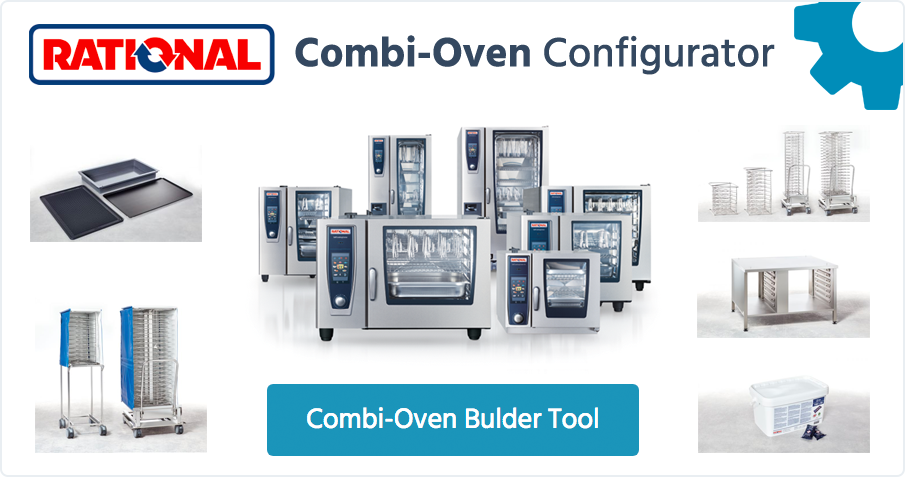 We would recommend the iCombi Pro 10-1/1/G/N 10 Grid 1/1GN Natural Gas Combination Oven as an alternative. Click the image to view.
Rational SCC101G/N Description
IntelligentCookingControl – simply select the desired result and leave the Opus SelfCooking Center to do the rest
SelfCooking Centre 5 Senses automatically sets the appropriate cooking mode, temperature, time and humidity levels
HiDensityControl – highly sensitive sensors detect and recognise the current conditions in the cooking cabinet every second
iLevelControl – efficient preparation and monitoring of a mix of dishes
Efficient CareControl – intelligent care and cleaning of the cooking cabinet and steam generator
Manual control mode for full control of the cooking process
Saves time and money on energy and raw materials
Dimensions: 1042(H) x 847(W) x 776(D)mm
Power supply: Natural gas
Power: 22kW
Fuse connection: 1 x 16A
Mains connection: 230V
Capacity: 10 x 1/1 GN
Number of meals per day: 80-150
Water connection: 3/4″ BSP (male)
Drain: 50mm OD
Water pressure: 1.5-6 bar
Net weight: 135 KG
Packed weight: 154 KG
WHY SHOULD I BUY THE SCC101G/N?
The technologically advanced 10 x 1/1 GN capacity intelligent SelfCookingCenter natural gas combination oven from Rational is a global first. This is the first and only cooking system in the world with true intelligence. It has 5 senses which detect ideal cabinet conditions, recognise quantities and portion sizes and decide how a dish is best cooked; it also learns which cooking procedures a chef prefers and actually communicates. This unit, the SCC101G/N, will produce foods and finished dishes of a consistently high quality, with a total capacity of between 80 and 150 meals per day.
The external measurements of the oven are 1042mm(h) x 847mm(w) x 776mm(d); the net weight is 152 kilos. The maximum heat output is 22 kW and the unit requires a natural gas connection. Connection to the mains water supply is ¾" BSP, and the drain is 50mm OD. A comprehensive 2 year on site parts and labour warranty is provided by the manufacturer.
This powerful appliance can perform any cooking operation on any food and saves time and money on energy, labour and raw food costs. It can prepare completely different dishes on each of the 10 racks at the same time; each rack is monitored individually. Service is fast, effortless and flexible, whether it's a la carte operations, breakfast service or high end street food. The SelfCookingCenter achieves all this through 4 intelligent functions. Intelligent cooking control means you simply select the results you wish. Sensors detect the size and condition of the foods and makes all the decisions according to your desired results: fine tuning temperature, regulating the cooking cabinet climate and cooking times. You are informed of every adjustment on the display. It's very easy to operate.
HiDensityControl uniformly and intensively circulates air, heat and moisture throughout the cabinet to produce dishes of peerless quality – from the first rack to the last. Highly responsive sensors detect, continuously, the active conditions in the cabinet and automatically make adjustments as needed, in humidity, air circulation and energy use; delicate foods don't dry out, and delicious crusts and breadings are crisp; traditional grill marks are achieved even with large quantities.
ILevelControl monitors each rack individually and notifies you when a particular rack needs to be loaded or unloaded at the end of cooking. It's flexible and effortless, with potential energy savings of up to 70% compared to conventional cookers. This intelligent system practically eliminates the possibility of human error.
EfficientCareControl  automatically cleans and descales the unit; this can be done independently during the night if that is preferred. The appliance is always hygenically clean and well maintained. This function is significantly less expensive in resources and materials than manual cleaning.
This is a unique appliance that combines unmatched performance with outstanding value for money. This unit is designed for heavy duty use and the rugged construction is of high gauge stainless steel. The temperature range is 30°C to 130°C for steam and 30°C to 300°C dry heat and convection. A ½ energy saving function is included for reduced consumption. The delay start function means you can prepare in advance without then having to monitor the cooking.